The Tsugami has landed!
Wolfram just took delivery of a new Tsugami S206-II. One of the first things we are adding to this machine is DTect-IT from Caron Engineering. With DTect-IT on this swiss machine we will prevent scrap due to vibrations caused by irregularities in bar stock.
Here's an example of how a Caron customer eliminated scrap with DTect-IT on their Tsugami swiss machine: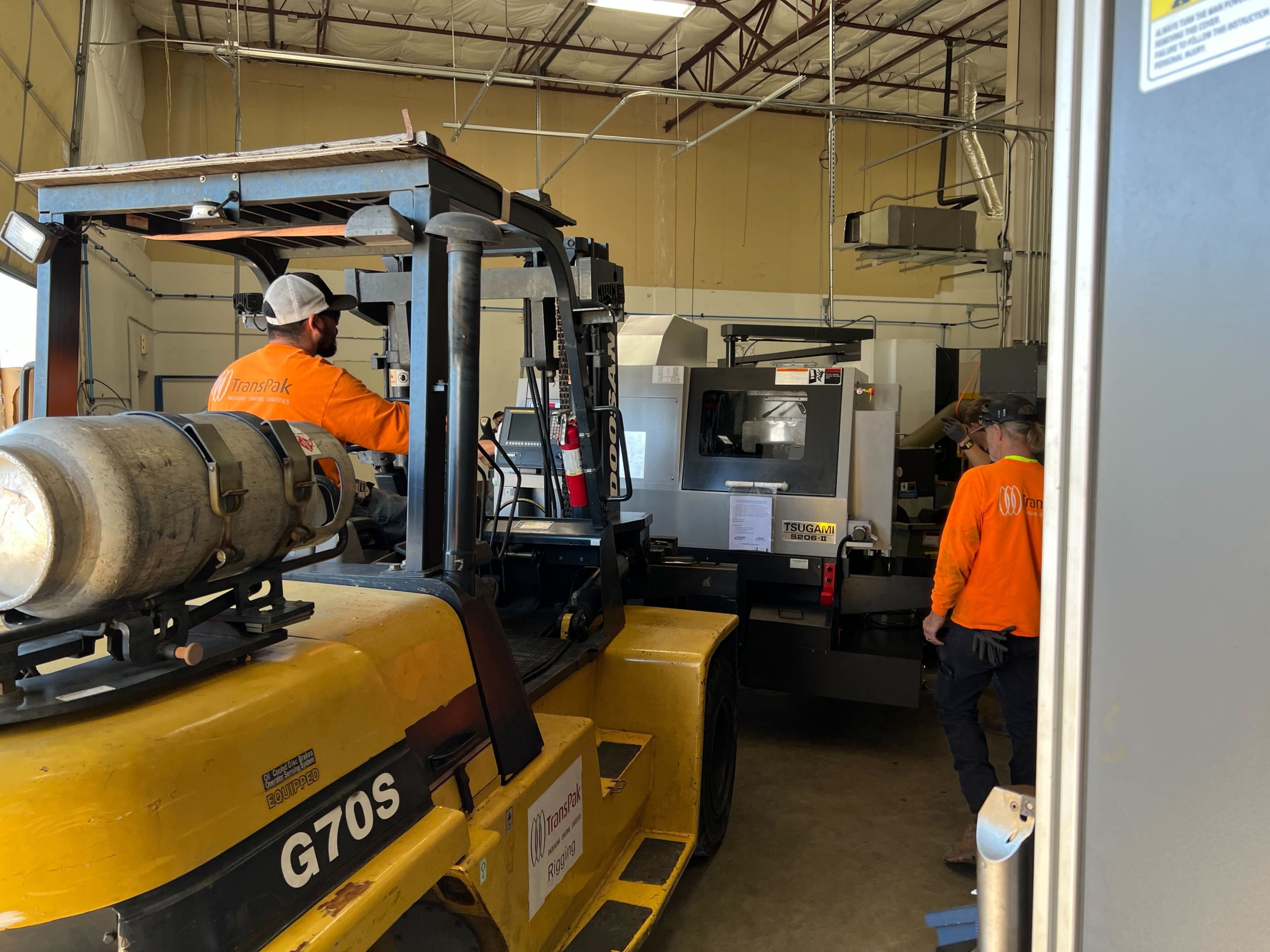 The Situation:
A customer has a Tsugami lathe, running unattended, with an auto-fed barfeeder delivering 12-foot bar stock to the machine. This customer was scrapping a significant amount of parts due to irregularities in the bar causing dimensional and finish errors.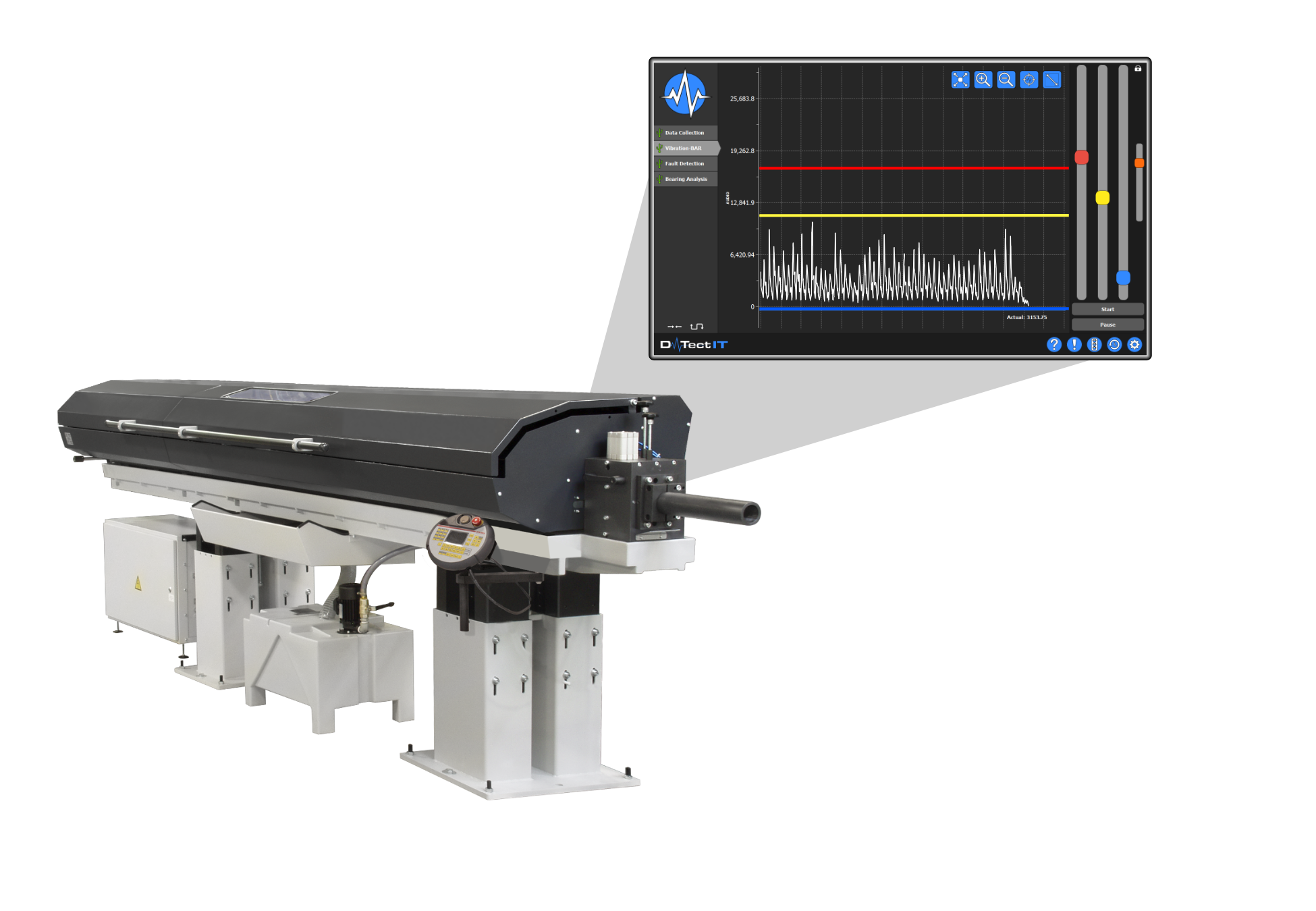 The Solution:
The customer mounted a Caron Engineering DTect-IT vibration sensor to the barfeeder and connected it to the Fanuc control to monitor certain characteristics of the lathe program. The customer set the vibration thresholds and then programmed an acceptable RPM range for compensation.
During machining, DTect-IT monitored the vibration levels on the barfeeder. If vibration was within the acceptable limits, nothing was changed. If vibration levels exceeded the user-defined limits, DTect-IT alerted the CNC control to reduce the spindle RPM within the acceptable range to compensate for the excessive vibration. DTect-IT then informed the CNC control when the vibration levels were (1) acceptable or (2) generated an alarm to stop the machine if the RPM had to be reduced beyond the lowest threshold to make good parts.
Using DTect-IT, the customer has eliminated scrap parts due to irregularities in the bar stock. Excessive barfeeder vibration also has a negative impact on bearing life. With DTect-IT monitoring the vibration, they have realized the additional benefit of increased spindle life.
Caron Engineering's cutting-edge machine tool process technologies, coupled with premium machine tool solutions, and the combined support, training, and applications expertise from Wolfram Manufacturing have provided the metal cutting manufacturing industry with unparalleled productivity, reliability, and cost effectiveness.