The Production Technology Center is a centralized hub for machine shops to access the latest technologies for automation, cycle time reduction, unmanned operation, and total process monitoring and control.
Schedule a visit today to see how digital technologies from Caron Engineering, Wolfram Manufacturing Technologies, and other partners have resulted in 24/7 production with little-to-no machine operator intervention or attendance.
Come See Us!
Caron Engineering Products and OnTakt CNC Machine Monitoring
The Production Technology Center is a fully functional production machine shop that utilizes the digital technologies we sell in a production environment daily. We offer training programs to get you and your team hands-on training with the software and tools you will use at your facilities. Our training courses mix both classroom-style training with hands-on training on real machines while running production. Contact us to schedule a visit to our shop and learn more about the full suite of Caron Engineering products and OnTakt production management and CNC machine monitoring software.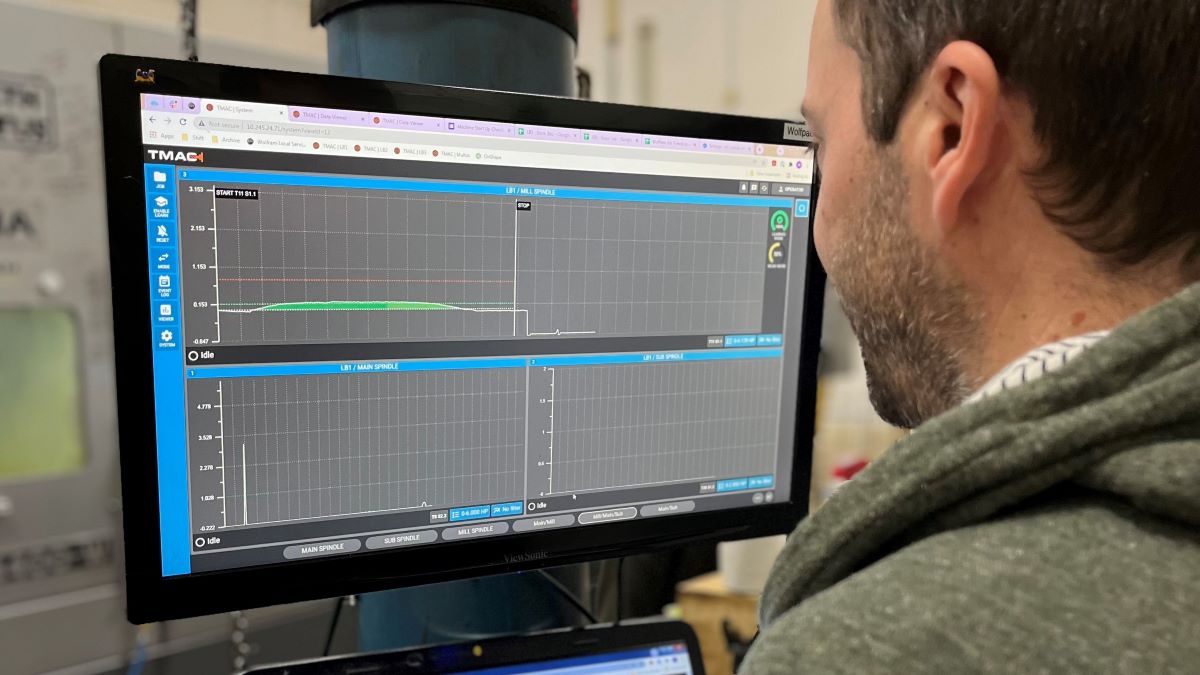 Advanced Production CNC Machining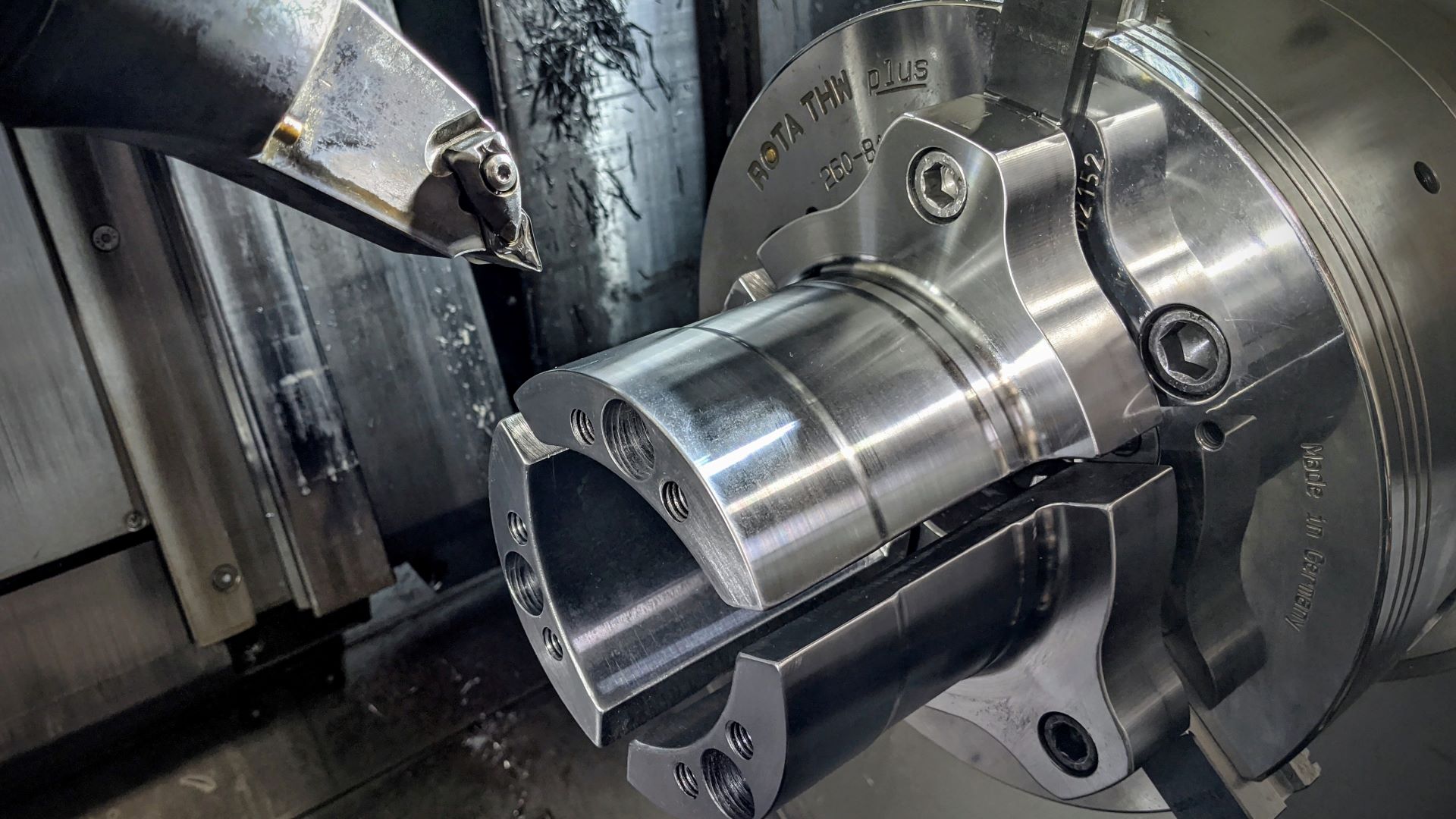 Wolfram Manufacturing Technologies is an extremely versatile machine shop specializing in medium to high-volume production. When you visit, you'll see how we integrate digital technologies to manufacture parts from start to finish. We can produce parts up to 24" in diameter, 60" in length, and 500 lbs. Because accuracy is a key part of machining, our typical tolerances are down to +/- 0.001", and we regularly support special features down to +/- 0.0001". Schedule a visit to the Production Technology Center to see how the integration of digital technologies and automation makes these capabilities possible.
OnTakt production management and CNC machine monitoring
OnTakt is a production management and machine monitoring software that we at Wolfram built in-house from the ground up. We built OnTakt because we didn't feel there was software available on the market to meet the needs of small and medium-sized shops. OnTakt is a lightweight software that is easy to implement for the smallest of shops but robust enough to manage production and monitor machines of the largest shops – without a complete digital transformation of your operations. Visit the Production Technology Center today to see how OnTakt is the glue that connects digital technologies in a production environment.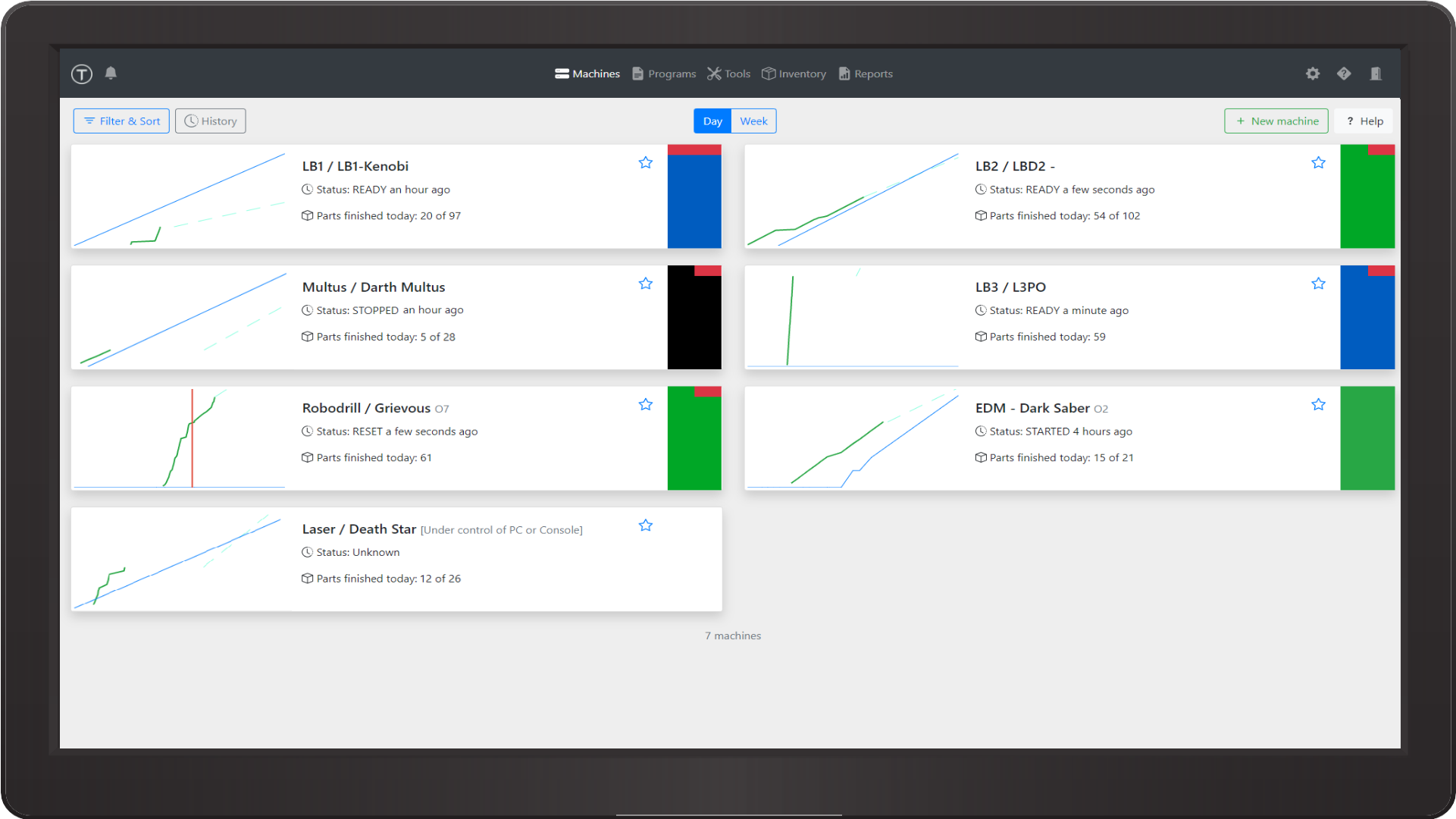 Automation integration for lights out manufacturing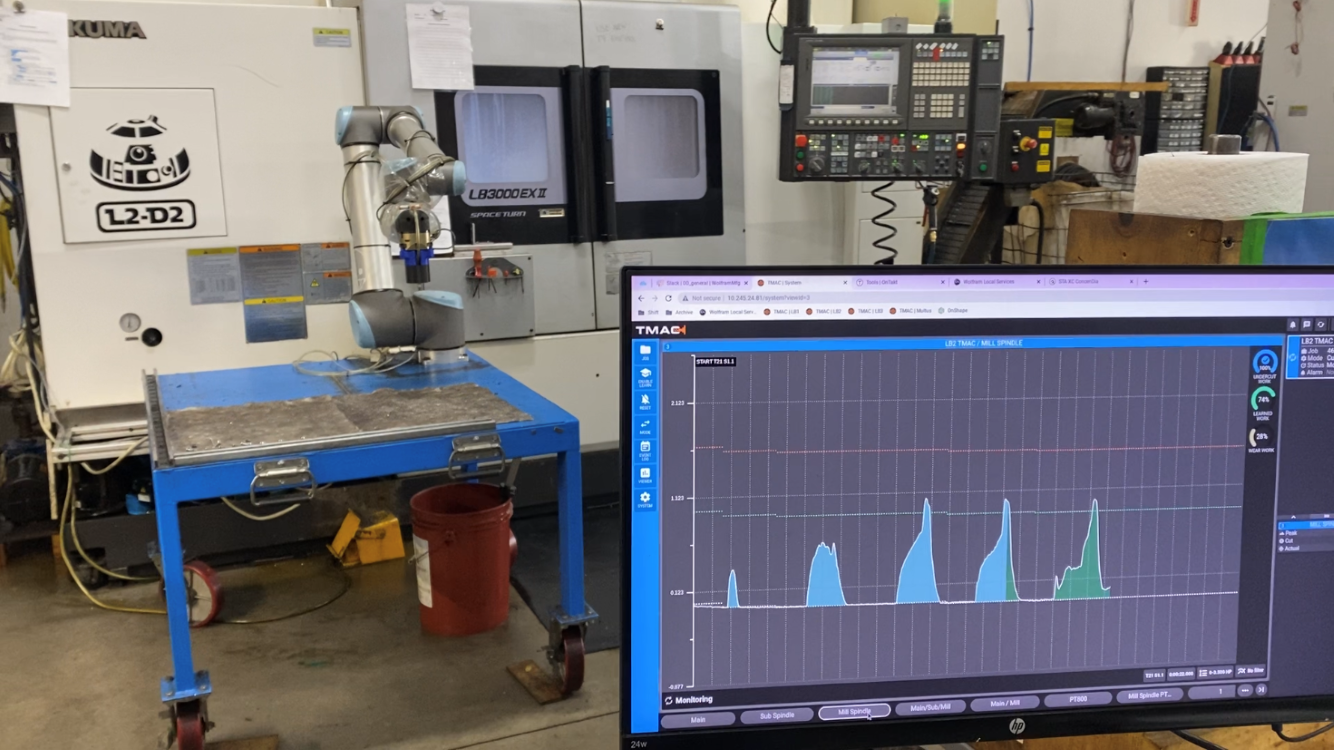 When most people think of automation, they think of robots. But, robots aren't the only tool available when thinking about adding automation to gain productivity. There are a variety of additional tools, often available with lower capital investments, that can help you add profitability to your bottom line. When you visit the Production Technology Center, we will show you how these digital technologies work together to enable true lights out production.