Consulting & Engineering

Wolfram's mission is to share our vision of manufacturing with the market. Wolfram focuses on developing and integrating manufacturing technologies in a visionary machine shop to create robust processes that make manufacturing safe, reliable, and competitive. Wolfram consulting sells proven advanced manufacturing processes that incorporate value added technology along the way.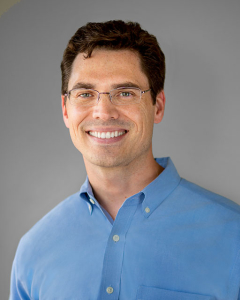 What does Wolfram provide?
Production Turnkey: We take a part or family and produce it for a period of time to streamline the process. We will design, operate, and hone the production process. The end product is a process that can be transported to a location of your choice maintaining the designed performance level.
Adaptive Machining Tools: We distribute, support, and provide applications for the tools needed to allow your process to adapt to variations in real time. These adaptions are based on dimensions, tool wear in cut, or unexpected events. We support the whole line of Caron Engineering products which are the most advanced and highest performing in this field.
Product Optimization: We analyze a part or process at your facility starting with your critical success criteria. Based on this evaluation, we propose an optimization plan that may include testing in our facility. When the plan is agreed upon, we will help you implement, operate, and fine tune the production process.
Training: Our training is based on experience and passion for continuous improvement. We provide training sessions on various equipment including Romer portable CMM arm, Okuma controls, and Caron Engineering's autocomp software.
How do Production Turnkey and Product Optimization differ?
Wolfram's engineering services reduce risk for you on all fronts and prepares you for ongoing success. Product Optimization allows you to take advantage of deep manufacturing knowledge and technology that we have developed. This allows you to accelerate up the learning curve without incurring the cost and time penalty of doing it yourself. Production Turnkeys also allow us to accelerate your process, but with even greater gains since we can begin with the end in mind for a more cohesive solution.
How is Success defined?
Success will be defined by a stable process on a good foundation surrounded by people capable of sustaining and growing it at your facility. Wolfram will stand by our service and be there to ensure continued success. Wolfram encourages you to participate with our engineering team during all processes. Wolfram can also help strengthen your team members by providing access to our training sessions, or providing individual talent development for your team.
Why do You Need Wolfram Consulting?
Your core strength is your product and service to your customer delivered at a fair price. To compete internationally, the quality, delivery, and cost must reach levels that were unheard of a few years ago. These new lofty requirements need specialized technology, software, and tools to be reached.
Before Wolfram, the options for getting the technology and tools you needed were investing up front, hiring consultants with single specializations, developing your own talent over time, or doing without. Now there is another option. Wolfram's services reduce risk for you on all fronts and prepare you for ongoing success.
Why is Wolfram the Right Company?
We developed this offering in our own shop and we continue to improve upon it.
We are independent of tooling, machine, or technology vendors.
Our interest is in making you and your process successful so we have more opportunities to do 
so in the future.
We have created a culture that you can take advantage of where excellent engineers are 
empowered to do excellent things.