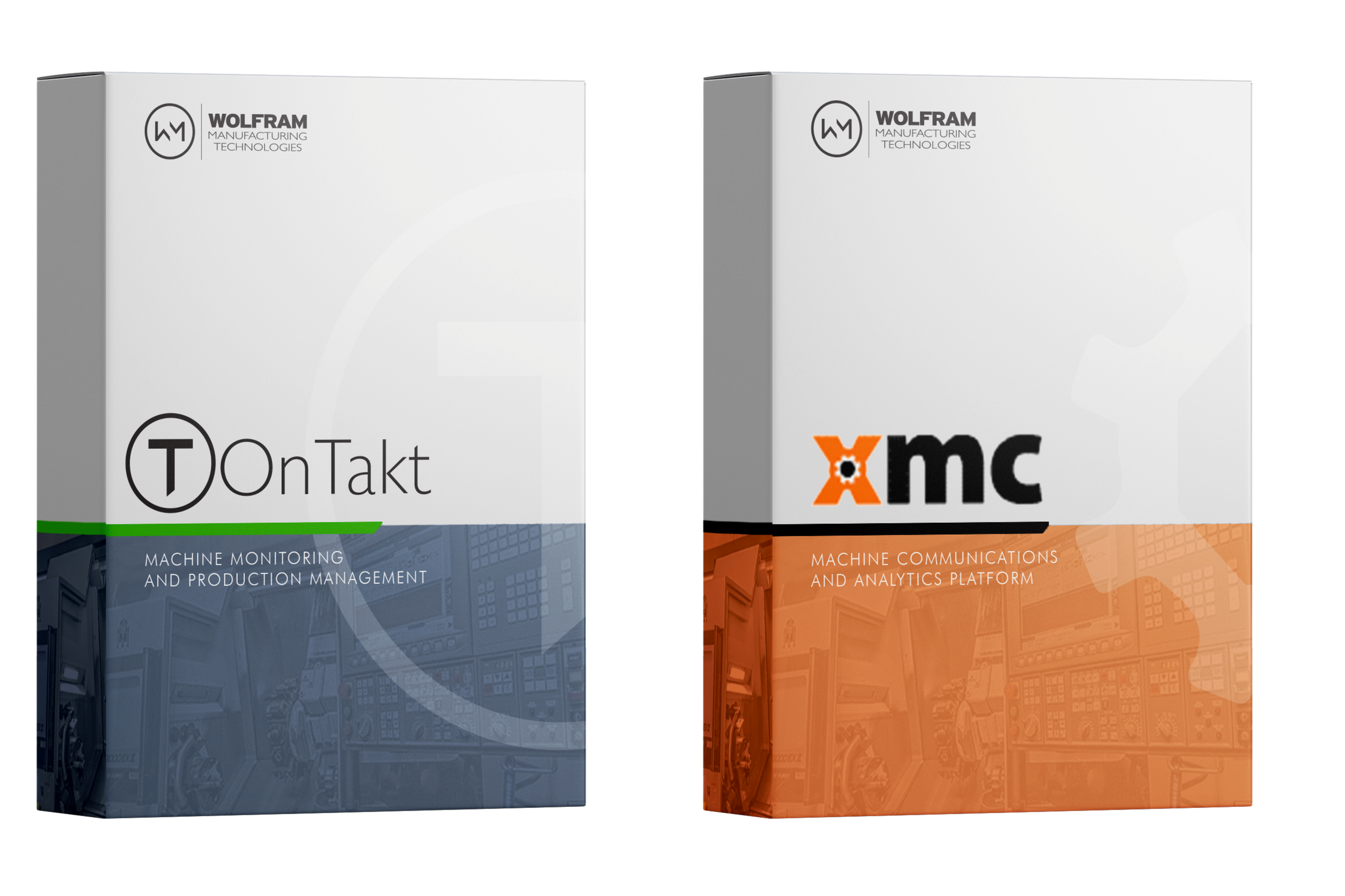 Increase Profitability with Actionable Data
With the recent acquisition of the XMC® machine communication and analytics platform Wolfram has expanded its suite of machine monitoring and production management software solutions. Wolfram's existing software platform, OnTakt, is ideal for small and medium sized shops looking to implement an easy to setup, all-in-one solution for managing their manufacturing floor.  XMC enables enterprises to collect, filter, and route machine data to dashboards, factory apps and enterprise solutions. The acquisition provides robust, scalable product offerings for shops of any size.
Extract and Visualize the Right Data for Your Shop
Gathering and visualizing useful data from your machines shouldn't require an entire digital transformation of your operations. Whether you are looking to pull data from your equipment to leverage in your existing enterprise systems or you're looking for an all-in-one product with pre-built visualization modules, we have you covered.
We've been pushing the limits of machine connectivity for almost 30 years, as evidenced by the diversity of world-wide customers and portfolio of U.S. and international patents.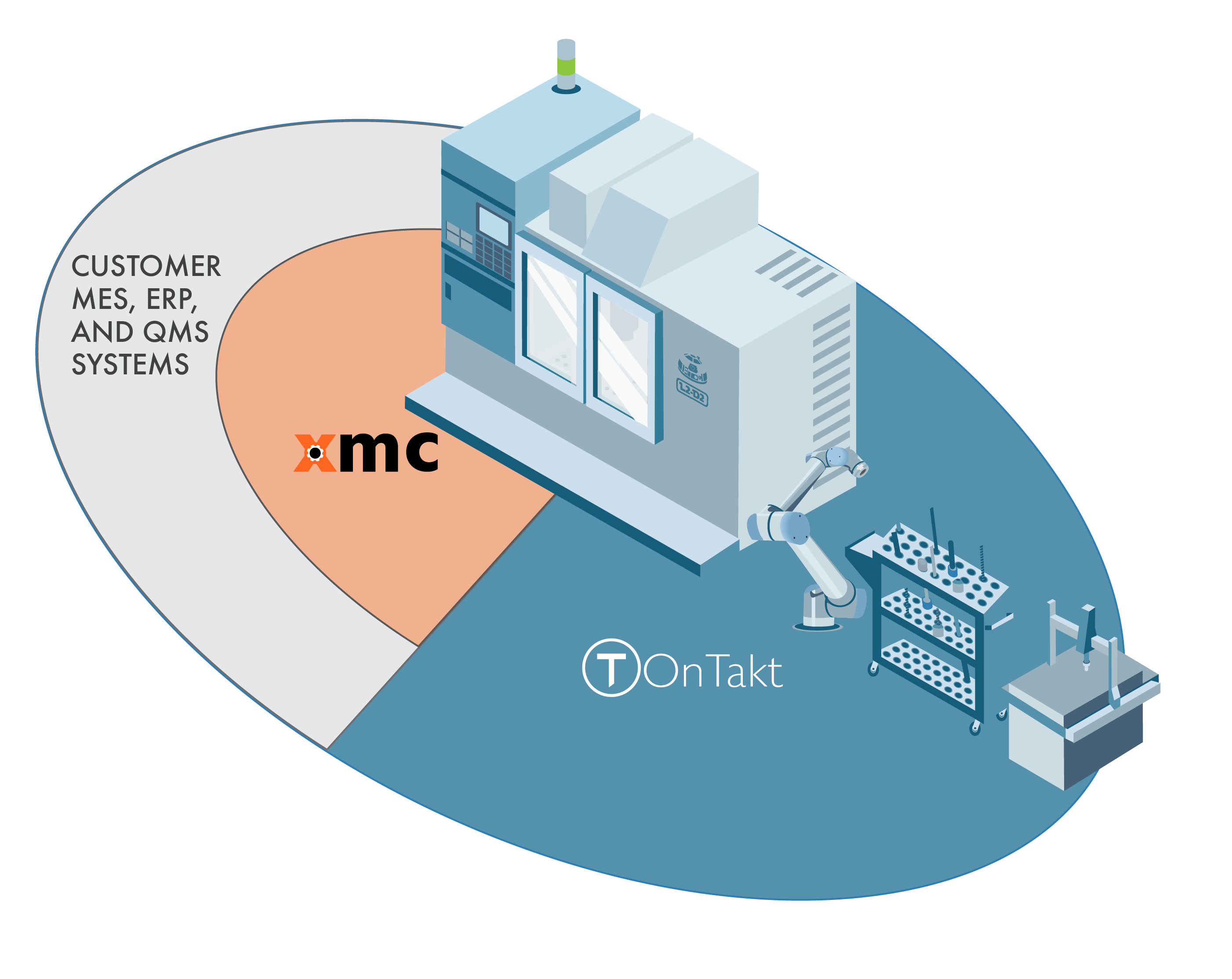 Which Platform is Right for You?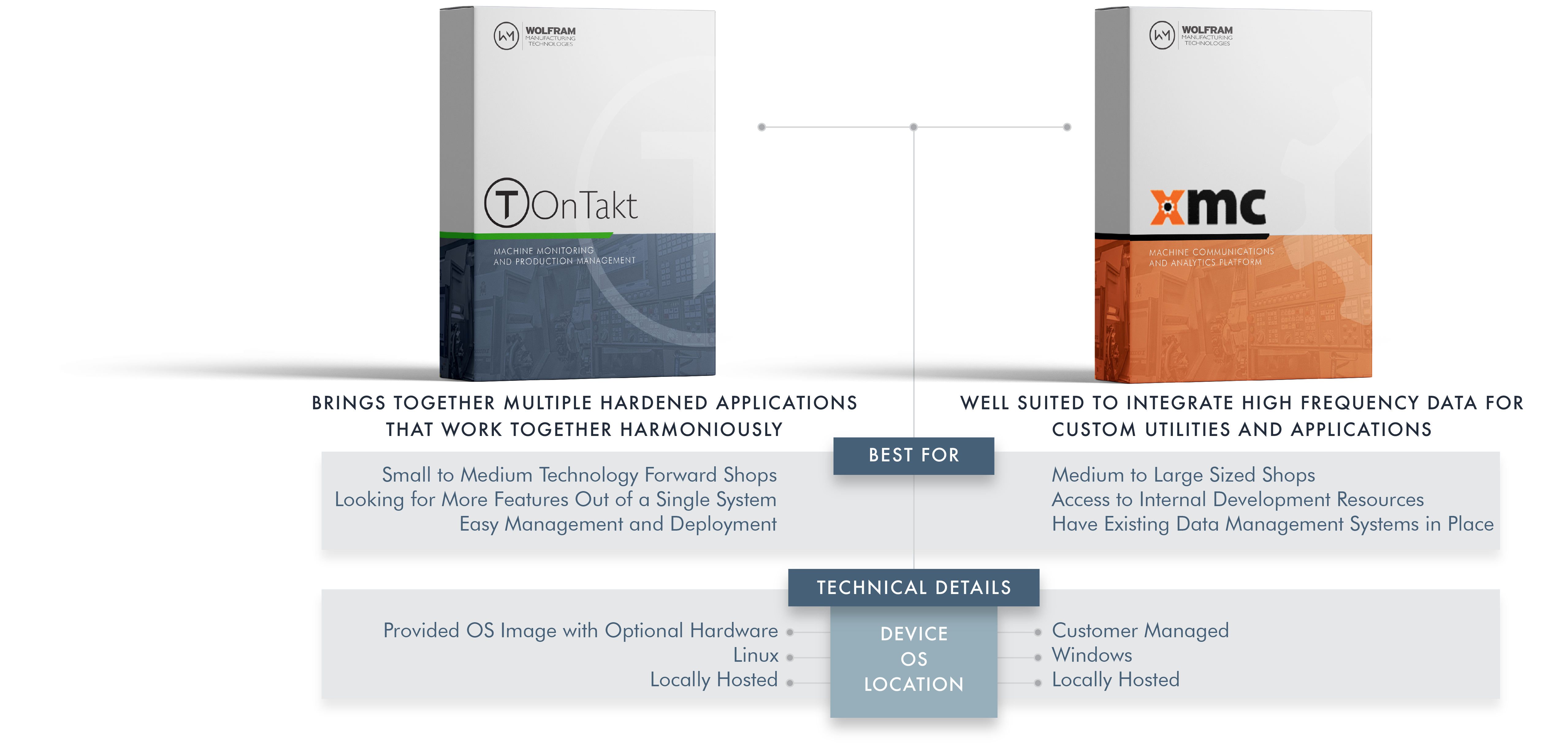 OnTakt increases productivity and reduces manufacturing downtime by enabling small and medium sized machine shops to easily connect machines in a single dashboard to capture data, visualize operations, communicate, and react on the shop floor in real time. Additional modules for tracking tooling and quality inspection data provide a complete production management solution.
XMC's broad range of machine connectivity options are ideal for machine data collection, performance monitoring, or integration with MES, ERP, and QMS systems. XMC's high frequency data capture and filtering capabilities enables manufacturers to capture and route machine performance data to factory apps and enterprise level solutions.